Online Asbestos Refresher classes
Asbestos refresher training classes & recertification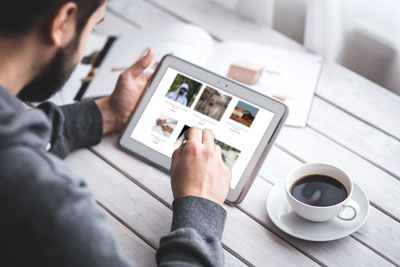 At Asbestos Online Training, we are passionate about asbestos training, knowledge and safety.  Our state-approved eLearning modules and courses are the most convenient way to renew your certification, by letting you study from your home or office, on your schedule, and at your pace.
Anyone who handles, supervises, designs or contracts projects involving asbestos is required to maintain an EPA-mandated certification and must re-certify each year. We're proud to do our part in helping protect workers through our online series of refresher courses. When it comes to asbestos, we want to provide workers with the knowledge and training they need to stay safe on the job. And we strive to make that training as easy and convenient as possible – anywhere, anytime, at your own pace.
We have many asbestos refresher training courses available. These include our courses designed for building inspectors, supervisors, management planners, project designers, and workers.
Our  classes are licensed by both federal and state environmental agencies. We also offer asbestos worker courses in Spanish, as well.
Courses are Certified in Florida (PVD-96), Tennessee, Virginia (3330001065), and approved by MAP reciprocity in AZ, NM, IA, WY, NJ, SD, KY, KS, PA and MS (Worker only in MS).  WE ARE APPROVED UNTIL FURTHER NOTICE in CA through the end of the COVID-19 Emergency Declaration (call for info). 
PLEASE NOTE: if you are taking these courses and are from a State other than those listed, Please check with your State to see if they will accept our Online Certificates. We are adding states constantly!
Address
Asbestos Online Training, LLC
17452 2nd Street E
Redington Shores, Florida 33708